The Earthling Difference
Focused on instructors and technicians
Small group, hands-on training
Jack has assembled one of the best put together series of Hybrid vehicle HV system/propulsion classes to date. The information has been broken down into an easily digestible format to make the students comfortable and confident with the knowledge that is easily absorbed. After all, what we know as technicians means nothing if it is not applicable.
Brandon
|04.18.2023
|San Francisco, CA
I walked into that class not knowing anything about Teslas, but I left with a very good understanding of the service information, maintenance intervals, safety procedures and the special tools required to work on these vehicles.
Herbert
|04.21.2023
|San Francisco, CA
I enrolled in instructor Jack Rosebro's Tesla 1 class to gain knowledge in diagnostic problems, high-voltage systems, and automotive computer systems. Jack emphasized from the start that the objective of this course was to provide students with Tesla resources and encourage critical thinking and practical application. The class balanced theory and hands-on practice, keeping me and other participants engaged throughout both days. I am eager to further expand my knowledge by pursuing the Tesla training series offered by Earthling Automotive.
Mark
|05.27.2023
|San Francisco, CA
Your Instructor
Jack Rosebro is an automotive instructor and curriculum developer specializing in hybrid, electric, and fuel-cell vehicles. He has written award-winning curricula on a national scale and has developed hybrid and EV programs for multiple colleges.
He has presented seminars for the Society of Automotive Engineers (SAE), the Institute for Electrical and Electronic Engineers, and the National Aeronautics and Space Administration (NASA). Most recently, he has taught electrical, hybrid, and fuel cell courses for Toyota Motor North America and researched EV and ADAS projects there.
Your Training
Earthling Automotive will offer a variety of EV auto repair classes to teach technicians how to diagnose and repair EV and hybrid vehicles. Our curriculum is growing, so check back often to see what's new.
Our Origin Story
Earthling Automotive was built by a group of people who saw the potential of electric vehicles. Since 2007, our technicians have followed best practices based on proven, real-world repairs that last. From caring for private hybrid and electric vehicles to training EV repair technicians and everything in between, our services are tethered by no earthly expectations.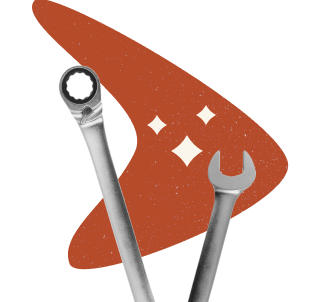 The EV/hybrid training you've been searching for.
The auto industry needs technicians for electric and hybrid vehicles. And you deserve quality training from experts with over a decade in the field. Earthling Automotive offers hands-on, fast, and comprehensive EV mechanic training. It's what we do best.