Our Courses
Earthling Automotive will offer a variety of EV auto repair classes to teach technicians and instructors how to diagnose and repair EV and hybrid vehicles. Our curriculum is growing, so check back often to see what's new.
Earthling Automotive was founded on the belief that together we can make smarter choices for our cars and our planet.
Why EA?
We know our stuff.
Our priority is your success. Earthling Automotive is a destination for technicians across the country to receive our EV and hybrid training in San Francisco, because we've taken the time to get really, really good at it.
We focus on your experience.
Rigorously trained and informed, our service advisors and technician educators welcome any and every question you have throughout the training process.
We're environmentally minded.
Just like there was a reason you chose an electric or hybrid vehicle, there's a reason we service them. Us earthlings are on a mission to reduce emissions and make the roads cooler—one car at a time.
Jack has assembled one of the best put together series of Hybrid vehicle HV system/propulsion classes to date. The information has been broken down into an easily digestible format to make the students comfortable and confident with the knowledge that is easily absorbed. After all, what we know as technicians means nothing if it is not applicable.
Brandon
|04.18.2023
|San Francisco, CA
I walked into that class not knowing anything about Teslas, but I left with a very good understanding of the service information, maintenance intervals, safety procedures and the special tools required to work on these vehicles.
Herbert
|04.21.2023
|San Francisco, CA
I enrolled in instructor Jack Rosebro's Tesla 1 class to gain knowledge in diagnostic problems, high-voltage systems, and automotive computer systems. Jack emphasized from the start that the objective of this course was to provide students with Tesla resources and encourage critical thinking and practical application. The class balanced theory and hands-on practice, keeping me and other participants engaged throughout both days. I am eager to further expand my knowledge by pursuing the Tesla training series offered by Earthling Automotive.
Mark
|05.27.2023
|San Francisco, CA
Our Training Philosophy
At Earthling Automotive, we focus on empowering the student, whether a shop owner, a technician or an instructor. Students spend most of their learning time working on actual vehicles through hands-on learning experiences. Every class is driven by practicality: what do students need to know to fix the car right the first time?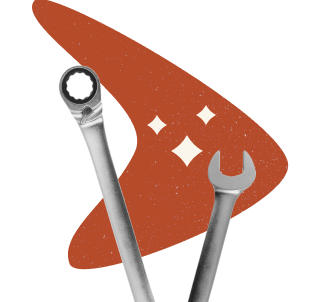 The EV and hybrid training you've been searching for.
Expert instructors. Practical training. Learn by working on actual vehicles.